Sunday May 19th was a different birthday experience for me this year, as instead of opening birthday cards I was joining over 3000 other runners taking part in Hull's annual Jane Tomlinson's Hull 10k Run For All.
Having never ran any long distance before, I clocked up over 150km preparing for it. I chose the support the Yorkshire Kidney Research Fund, a cause close to my heart after my Dad's illness last year. In total, with your help, I manage to raise a grand total of £535.93, which is an astonishing amount and over twice my initial target for donations. Thank you all very much for your generosity :-) x
The donations page can be found here:
http://www.justgiving.com/epic3ntre
.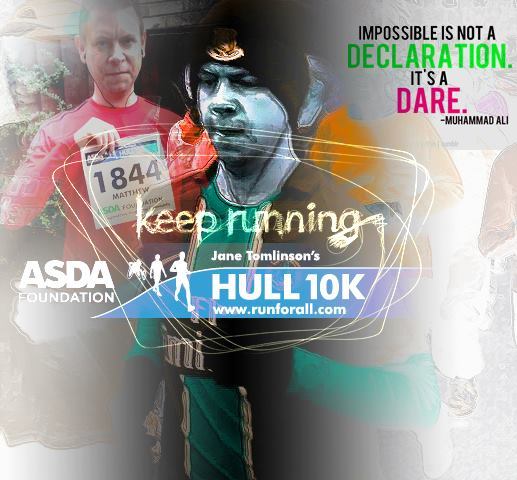 In music-related news, several more plays of material from Supernova on BBC Introducing, including Supernova Sun and Make This Go On Forever. Rather chuffed with that. I've also finally finished off my collaboration with rising star Kat Sax. Stay tuned for more info on that very soon....