REWIND MIX VOL 2 IS COMING!! Watch this space for further progress later in the year...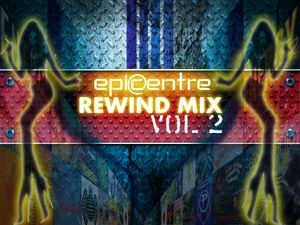 Legendary club culture magazine Mixmag always used to ask DJs in their regular back-page interviews the question "you've died and gone to heaven, God's on the decks - what's he playing?" To me, he'd be playing this.

THE REWIND MIX was a pet project of mine for over 6 years, adding the odd track here, the odd sample there. Originally, it was never supposed to see the light of day and was just a nostalgic laugh for me and my mate Brett, to put together our favourite tracks from some hazy nights listening to Pete Tong and the Essential Mixes, clubbing at Deja Vu in the mid-90s or simply driving round in our dad's cars with the windows down.

I also have some amazing old skool megamix CDs from back in the day (Hit the Decks and especially the Groovy Ghetto 'All The Rage' Megamix). My aim was to beat 44 tracks on the 'All The Rage' mix – I passed this milestone after only 30 minutes. Slowly, this had grown into a monster. It would be impossible to cram every tune in there (I remembered 3 more after I'd finished it), but in places it feels that way. The mix actually ages as it goes along. Skip the first 12 minutes if you want as this is the oldest and more contemporary part of the mix. The really meaty, manic treats come later on. Multiple tracks, accappellas, loops, samples and madness running straight from one track to the next and back again- by the end I'm actually remixing and sampling rather than playing tunes. The people who listened to the unfinished version over the years urged me to finish this off ("you CAN'T leave it there!"), so I was pleased to finally lock it down. Even after all these years it still sends goosebumps down my spine. So many quality moments, quality memories....

So here we are. When listening for the first time, you'll no doubt miss some of the tracks, so I've added a comprehensive tracklisting.

Me and Brett are 16 again (give us a call mate...).