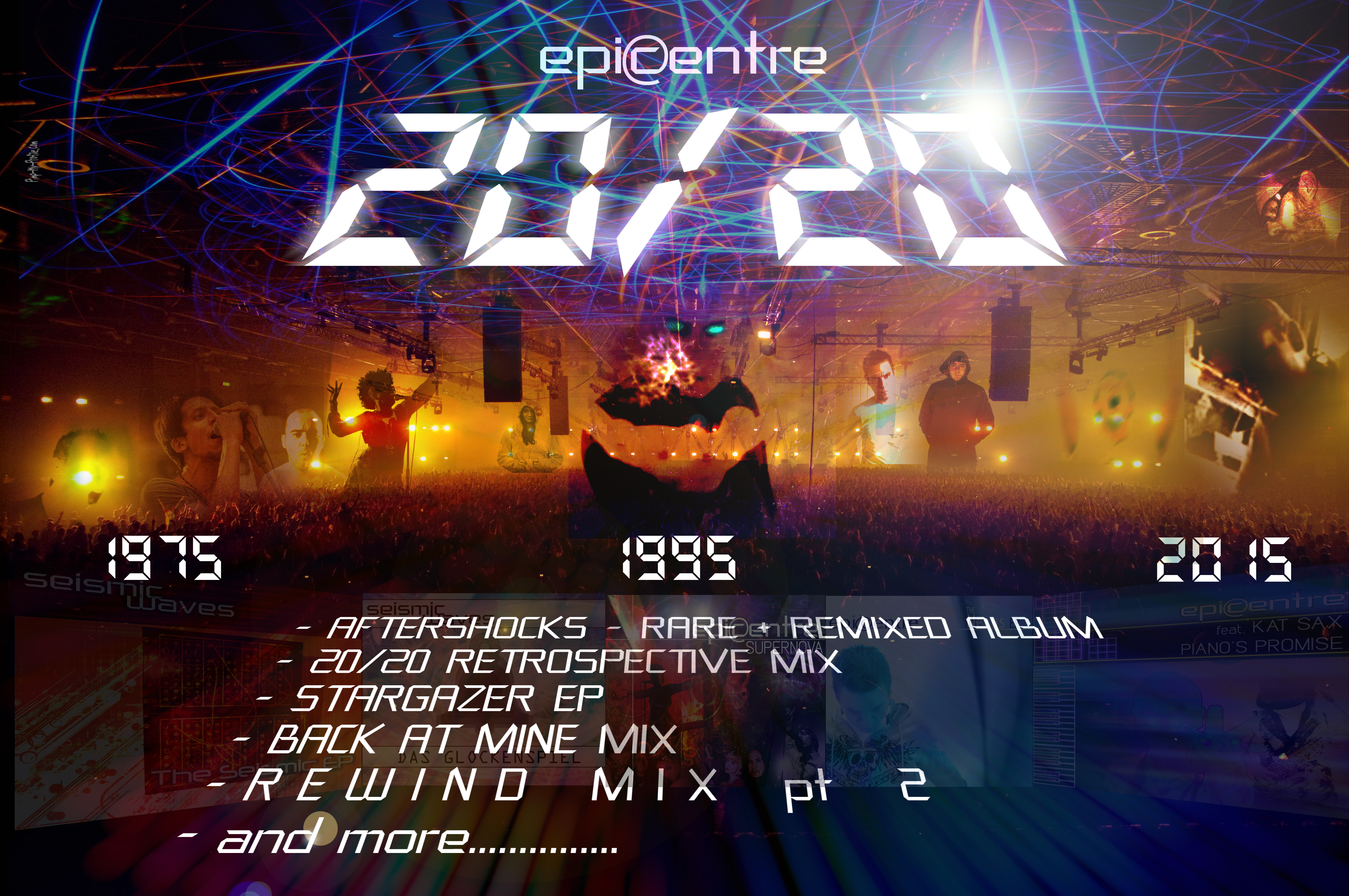 It's been 20 years in the making. Back in 1995 I started throwing music together on my Commodore Amiga, with an 8 bit sound sampler, 4 channels of sound and a MIDI enabled keyboard. Hard to think how elitist making music was back then, and how that all really did seem cutting edge.
My first demo was called 'Earthquake in Eden' and I needed a name. 'Epicentre' was an almost instant choice and has stuck with my music ever since. 20 years...
If you'd have told me I would have had the opportunities to enhance my studio, learn and relearn new production skills, make new friends, collaborate with global artists and tell all the tales we have I'd have ran a mile. But here we are.
Tonight, on 7th July, the
20/20 MIX
will be broadcast on the Mark Biggus Radio Show, which kicks off over on
www.summertimeradio.com
from 9pm.  You can listen live on your mobile, tablet or phone using their listen live music player.
There are lots of nostalgic tips of the hat to tracks right back at the beginning, some new bootlegs and material right up to the present day. Have a listen and raise a hand and a glass to passing time, passing beats and the continued pulse forwards.
We continue, much love...
Matt x