SUPERNOVA is the full-length album from dance music producer MATT BARKER and is the most ambitous EPICENTRE project there has ever been. It represents 6 years of material, finally locked down in the studio over 18 months. It is crammed with exclusive collaborations, including PHIL URRY, Canadian producer JOEL NORTH, Taipei artist VIBA and SEISMIC WAVES material with DJ ALI RUMBA. There are also a series of guest vocalists involved with the project, including urban artist MC RICKO, MARTIN FINNIGAN of acclaimed Manchester group The Rainband, Defender guitarist DANNY MALONE, JULIE E. GORDON of The Caulbearers and Happy Mondays, US vocalist STEPHANIE KAY and legendary Bizarre Inc diva ANGIE BROWN. ANJI BEE and RYAN LUM of Californian Pop Group LOVESPIRALS complete the line up, making SUPERNOVA a feast of both UK-grown and international talent. 
The nucleus of the album can be traced back six years and since that time it has grown, by a clear margin, into single biggest Epicentre project there has ever been. The collaborations have taken the album in all sorts of directions and assembling the album playlist has been a much tighter, focussed way of making music. All sorts of genres have been thrown into the mix aside from the signature Epicentre or Seismic Waves sounds. Included in this is an ambitious cover of the Snow Patrol track 'Make This Go On Forever' - which set the scene for creating everything else around it.  Supercharged creativity on so many levels and a big personal achievement to have had the opportunity to conceive and complete this project..

Further information on all the performers can be found below: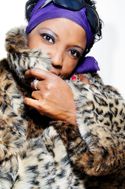 Angie first came to prominence in the nineties when she provided vocals for Bizarre Inc. who were looking for a big voice to perform their next track following the success of
Playing with Knives
.
I'm Gonna Get You
had pre-sales of 45,000 and it went straight into the UK National charts at #17, before peeking at #2. Since then, she has worked with artists such as Motiv8, Soul Avengerz and Definite Grooves, as well as with various labels including Hed Kandi, Milk & Sugar and Mark Knight's Toolroom Records.
As a live PA Angie has played clubs that vary from Space (Ibiza), Heaven (London & Gran Canaria) to venues in New York, Golden Gate, San Francisco, Dubai, India and Europe. Besides performing live Angie has also appeared as a TV personality on many of the top prime time shows across all networks including Good Morning, GMTV, The Lottery, Big Breakfast, Dance Energy, Top of the Pops, Never mind the Buzzcocks, and Viva La Diva. Angie's portfolio in the studio reads like the who's who of the music industry with some of the finest artistes in the world calling on her vocal ability. Names such as Beverley Knight, Chaka Khan, Fat Boy Slim, Lisa Stansfield, Courtney Pine, the Rolling Stones, Grace Jones, Kate Bush, Culture Club, Jocelyn Brown, Sybil, Shola Ama and the Stereophonics have all been synonymous with Angie over the years.
Matt first worked with Angie in 2011 by providing an Epicentre remix of her track
Nobody Loves You
with Definite Grooves. They have since been working on a new song for the forthcoming Epicentre album.


Just like the story of Deep Dish and BT, Phil and Matt were old schoolmates who got back in touch and discovered that they were both keen DJs and producers. They first collaborated on Phil's remix of The Disco Evangelists' track
De NIro,
which was followed by a joint collab on a rework of Havana's classic
Ethnic Prayer
. Phil has also performed extensive remix duties on the Epicentre track
Archetype
, before working again with Matt and Angie Brown on a track for the Epicentre album.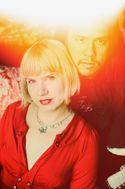 Lovespirals is a United States Dream Pop and Electronica band from Southern California, featuring multi-instrumentalist/producer, Ryan Lum, and lyricist/vocalist, Anji Bee. This duo have been writing, recording, and producing independent music together since 1999.
Their debut CD,
Windblown Kiss
, on Projekt Records, blended Dream Pop, Jazz, Folk, and Blues genres. Its 2005 follow-up,
Free and Easy
, released on their own Chillcuts label, was a soulful, jazzy mix of Downtempo, Deep House, and Pop. Several tracks were licensed for TV and cable programs including 'Oprah,' 'Mind of Mencia,' 'Gastineau Girls,' and many other shows on stations including MTV, VH1, E!, and Logo.
The remix EP of the track
This Truth
reached number #2 on the DMC World Wide Trance Charts, #4 on the DMC World Wide House Charts, #8 on the UK Music Week Club Charts and received very positive DJ reactions: Paul Wilkins (Hed Kandi) 8/10, Pedro Del Mar (Germany) 8/10, Paul Hughes (Energy FM) 9/10, and Cliff Bush (Saint FM). The single was also supported by Housesession with Denny Dowd on Juice FM. Matt produced an Epicentre remix, which was uploaded as part of a bootleg mashup on Soundcloud, that caught the attention of Anji. Not only did she like the remix, but the band wanted to release it in some format for their fans, so the perfect solution was to include it on the new Epicentre album.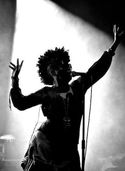 Julie E Gordon is a talent that has marked a new era for British Electric Soul, fused with rhythms that not only captivates her audience, but also leaves them wanting more. Julie has worked with local and international producers, gaining invaluable exposure and taking advice on how to write and produce her own unique sound. Julie's past credits have seen her work with Amp Fiddler, Courtney Pine, Sean Escoffery, Liz Fields, The Charlatans, The Psychadelic Furs, Mickey Avalon, Mark Rae & Christian, Backdraft, as well as Shaun Ryder, Black Grape and The Happy Mondays.
Julie is currently a member of the soulful funk band Caulbearers, who recently headlined the BBC Introducing event at The Ruby Lounge in Manchester, and took time out from her busy schedule to provide vocals for some tracks on the Epicentre album.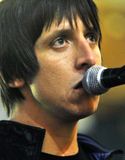 Martin Finnigan is lead singer of Manchester 4-piece The Rainband. They have already secured major support slots for Simple Minds, including their recent tour of Italy, plus other established acts such as The Charlatans, Ocean Colour Scene and The Kaiser Chiefs. They have also gained an impressive collection of plaudits from musical heavyweights including Elbow, James and Peter Hook.
The Rainband recently collaborated with Happy Mondays singer Rowetta for their track The Prodigal, and the band were recently one of HMV's 'Rising Stars' and their guests of honour at the 2012 Brit Awards. The Rainband track,
Rise Again
, was chosen as the anthem of the Marco Simoncelli Foundation, with all profits going directly to this charity, with the track also including Double World Moto GP champion James Toseland on piano and guest vocals. It charted in both the Official UK and Italian charts and has been used extensively by the BBC as incidental music for events such as Wimbledon, the Ryder Cup and
Match Of The Day
.
Matt has worked with Finny quite a lot over the years, which culminated in an Epicentre remix of the Rainband's breakthrough track,
Broken Youth
. The album collaboration is a return to grass roots for Martin and Matt, and fuses the best elements of their unique styles of music.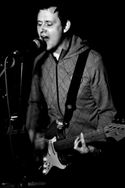 Matt's known Finny and guitarist Danny Malone for around 15 years. About the same time Matt started developing Epicentre material for the first time, Finny and Dan were in a 4 piece band called Mardrae. Dan continues to play guitar with Leeds band Defender. Although the musical genres may have been radically different, their shared passion for creating music has meant that they have collaborated a lot over the years, culminating in material for several tracks on the Epicentre album.


Seismic Waves is the collaborative production team of the dance music producer Matt Barkerand Electro House DJ Ali Rumba.
Al is an established performer on the Electro House circuit, having come to prominence as a monthly resident at Hull's popular club night Sexylectro, as well as guest spots at various clubs in the north of England. Recently, he has played Electro House nights at Club Vega and the new L.A.'s nightclub in Hull. His sets include a variety of styles of underground and vocal electro house with an entertaining ability to read the crowd.
The Seismic Waves partnership of first bore fruit in late 2008 and since then they have produced both original material and remixes for artists such as Carl Shawn, Quivver and The Future Sound of London.
The Seismic EP was released at the turn of the year, which showcased original projects, as well as the single release
Das Glockenspiel
- a cover of Schiller's classic trance anthem. Seismic Waves material will also feature on the forthcoming Epicentre album and Al has been instrumental in helping produce several other tracks as well.

Richard Morgan was drafted in to produce some vocals by Seismic Waves co-producer Ali Rumba. After listening to a few demo tracks, he recorded all of his vocals in one session at the Seismic's studio. Afterwards, Matt and Al started processing his set through several plugins, and after applying a few subtle vocoders and stutter edits Ricko's vocals were transformed into the nucleus for what would become
Stop Off & Go
, the opening album track of the Epicentre album.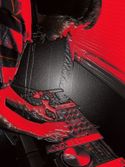 Joel is a promising producer from Newfoundland in Canada, who first worked with Matt through his role as DJ and Music Director on Miami music station Radio Danz. Since then, he is now Program Director of Trance station Daybreak FM, regularly hosts his show 'Dancewaves with Joel North' and is currently studying at Ontario Institute of Audio Recording Technology. Matt and Joel's track
Polaris
appeared on Epicentre's Nexus EP and its follow-up,
String Theory
will be included on the Epicentre album.


Viba is an artist who Matt was first introduced to around 3 or 4 years ago. Having grown up in London, but now relocated in Taipei, Viba has developed an eclectic musical style which fuses many genres and cultures. One of Viba's tracks,
Self Destruction Part 1
, was included in Matt's Gulf Stream Electro Mix, which marked Epicentre's debut set on Miami's Radio Danz. Releasing solo material as well as remixes, Viba is also a founding member of the live band Space Funk, which further diversifies his musical style.