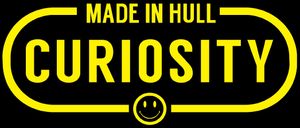 It's been an absolute honour to be asked to make a couple of guest appearances for the Curiosity events here in Hull over the last month. The Curiosity Residents Night took place at Bongo Bongo's in Hull at the end of May, with residents Phil Urry, Bobby Phee, Shaun Rouse, Lewis Hawkes and Justin Lee Lammas all performing sets. I was lucky enough to join them, playing for an hour from midnight. Always a great crowd and never fails to get the goosebumps going! 
A few weeks later, I also had a guest slot on the new Curiosity Radio Show, broadcasting a live mix for a couple of hours - the second half was a rerun of my live set from Bongo's. You can watch and listen to this set over in the EPICASTS page.
If you've never been to Curiosity before, you can get a bit more of an idea from this compilation video I put together from previous events. Daytime warmup to start with, then on with the party later on!
Really looking forward to their 17 hour event, kicking off on the afternoon of 29th July, with masses of local talent and legendary DJs like Danny Rampling, Graeme Park, Jeremy Healy and Jon DaSilva performing!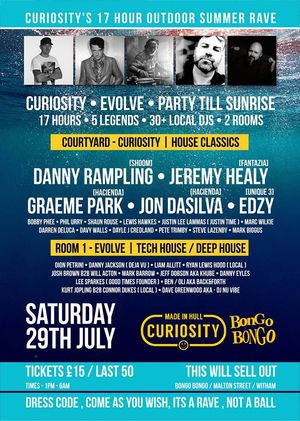 Tickets are close to a sell out, so please contact Mark White via Facebook, or find out more at: http://www.curiosity-hull.uk