01 Epicentre - 'Earthquake in Eden'
02 Epicentre - 'Archetype'
03 Epicentre - 'Bane'
04 Epicentre - 'Nakata'
05 Epicentre - 'Claustrophobia'
06 Epicentre - 'Firefly'
07 Epicentre - 'Direct Hit'
08 Epicentre - 'Anarchy'
09 Epicentre - 'Sunk'
10 Epicentre - 'Godspell'
11 Epicentre - 'Phoenix Rising'
12 Epicentre - 'Marine'
13 Epicentre - 'Home Run'
14 Epicentre - 'March On Munich'
15 Epicentre - 'Optimum'
16 Epicentre - 'Rightangle'
17 Epicentre - 'B'
18 Epicentre - 'Fall of Icarus'
19 Epicentre - 'Hiyaboy'
20 Epicentre - 'Herculaneum'
21 Epicentre - 'Fractal'
22 Epicentre - 'Headwind'
23 Epicentre - 'BOF Electro'
24 Epicentre - 'LuvTheSTuff'
25 Epicentre - 'What is Love?'
26 Epicentre - 'Nexus'
27 Epicentre - 'The Big Boss'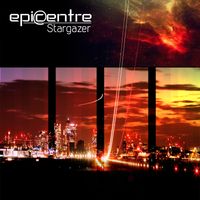 STARGAZER is the third studio album by Epicentre and is now available at all online stores. The album includes additional production by Phil Urry and Ali Rumba, as well as guest vocals from acclaimed signer Chris Scott. The package includes 12 original tracks and continues the projects lined up to mark '20/20' - celebrating 20 years of Epicentre productions and mixes.
01. Freefall
02. Psychosis
03. Kingdom Come
04. Twilighter
05. Guitar Hero
06. Stargazer (Feels So Good)
07. The Road
08. SP1D3R M0NK3Y
09. Vertical Drop
10. All or Nothing
11. The Road (High Octane Version)
12. Stargazer (Instrumental)
// AFTERSHOCKS - THE REMIX ALBUM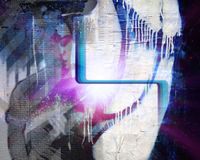 Released in September 2015, AFTERSHOCKS showcases previously unreleased remixes of Epicentre material from various producers, along with several brand new remixes exclusively for this release.
01. Archetype (Darius Korn Remix)
02. Supernova Sun (Phlurry Remix)
03. Archetype (dVolution Remix)
04. Coming Home (The Aftershocks Breaks & Stabs Dub)
05. Headwind (Sexylectro Remix)
06. Archetype (Disco's Deep Horn Mix)
07. Gravity Down (The Aftershocks Remix)
08. Static Shock (The Aftershocks Remix)
09. Archetype (Phil Urry Tech Moody Remix)
10. Paricle Guitar (Mono Life Remix)
11. Kingdom Come (Seismic Waves & Phil Urry Remix)
12. Archetype (Acoustic Redux)
13. Headwind (Dustbuster Mix)
14. Archetype (Riffapella)
15. Archetype (Phlurry Remix)
16. Supernova Sun (Darren L. Remix)
17. Make This Go On Forever (Global Pulse Soundscape)

Released on 5th November 2012,
Supernova
includes tracks and collaborations with several artists and musicians. Please visit the 
ALBUM
page for more information.
01. Seismic Waves feat. MC Ricko - Stop Off & Go
02. Epicentre feat. Martin Finnigan and Julie E. Gordon - Gravity Down
03. Epicentre - Sleepwalker
04. Epicentre - Make This Go On Forever
05. Epicentre - Absent Mind 06. Epicentre - Event Horizon
07. Epicentre - Trust Doesn't Rust
08. Epicentre & Lovespirals - This Truth
09. Epicentre & Phil Urry feat. Angie Brown - Coming Home
10. Epicentre & Viba feat. Danny Malone - Static Shock
11. Epicentre & Joel North - String Theory
12. Seismic Waves - Particle Guitar
13. Epicentre & Danny Malone ft. Julie E.Gordon & Angie Brown - Symphony Of Rain
14. Epicentre - Supernova Sun
15. Epicentre feat Martin Finnigan & Danny Malone - The Future
// COLLABORATIONS & REMIXES

01 Mars Plastic - 'Find The Way' (Epicentre Remix)
02 Epicentre - 'Earthquake in Eden' (Funky Tremor Remix)
03 Mardrae - 'Re-align' (Epicentre's Refocussed Vox)
04 Necroscope - 'Necroscope' (Epicentre Remix)
05 Mardrae - 'You Can't See' (Epicentre's Eastern Front Mix)
06 Englandneworder - 'World In Motion' (Epicentre's Route '66 Mix)
07 Arcade - 'Gimme Soul' (The Doppelganger Remix)
08 Urry - 'Joykitti' (Epicentre Remix)
09 Michael Jackson - 'Thriller' (Epicentre's Tweaked Electro Mix)
10 Mardrae - 'Crazy' (Epicentre's Skyful of Mixes)
11 Foo Fighters - 'Best of You' (Epicentre Remix)
12 Imogen Heap - 'The Walk' (Epicentre Remix)
13 Lovespirals - 'This Truth' (Epicentre Remix)
14 Everything But The Girl - 'Temperamental' (Epicentre Remix)
15 Phil Urry - 'Electro Breakin' (Epicentre Remix)
16 Adamski feat. Seal - 'Killer' (Epicentre's Golden Ticket Remix)
17 Epicentre - 'Headwind' (Heart of Darkness Remix)
18 Epicentre - 'Headwind' (Phil Urry Remix)
19 Epicentre - 'Headwind' (No_One & Phil Urry Remix)
20 New Order - 'Confusion' (Epicentre's Hullcienda Remix)
21 Minds of Men - 'Brand New Day' (Epicentre's Golden Ticket Remix)
22 Epicentre feat. Johnny Marr - 'Guitar Hero'
23 Seismic Waves - 'Das Glockenspiel'
24 Seismic Waves - 'Saving Private Rumba'
25 Carlos Begearos - 'Electronic' (Seismic Waves Remix)
26 Epicentre & Joel North - 'Polaris'
27 Seismic Waves - 'Wobbledidoo'
28 Seismic Waves - 'Nitra'
29 Epicentre - 'Archetype' (Acoustic Redux Remix) 
30 Epicentre - 'Archetype' (Darius Korn Remix)
31 Epicentre - 'Archetype' (Phil Urry Remix)
32 Epicentre - 'Archetype' (Disco's Deep Horn Mix)
33 Epicentre - 'Archetype' (Disco's ExperiMENTAL Mix)
34 Imogen Heap - 'Deadlock' (Epicentre Remix)
35 Seismic Waves - 'Nitra'
36 Kings of Leon - 'Sex on Fire' (Epicentre Remix)
37 Atocha vs Degrees - 'Come Right Now' (Seismic Waves Bootleg)
38 Epicentre - 'Kingdom Come' (Phil Urry & Seismic Waves Remix)
39 The Future Sound of London - 'Papua New Guinea' (Seismic Waves Remix)
40 The Bassheads - 'Is There Anybody Out There?' (Epicentre's Golden Ticket Remix)
41 Quivver - 'Twist and Shout' (Seismic Waves Remix)
42 Grace - 'Skin on Skin / Orange' (Epicentre's Golden Ticket Remix)
43 Seal - 'I'm Alive' (Epicentre's Golden Ticket Remix)
44 Michael Jackson - 'Earth Song' (Epicentre Remix)
45 Seismic Waves - 'K-nine'
46 Seismic Waves - 'Particle Guitar'
47 englandneworder - 'World In Motion' (The Electro Adjust Mix)
48 The Rainband - 'Broken Youth' (Epicentre Remix)
49 Seismic Waves - 'Perfect Luck'
50 Havana - 'Ethnic Prayer' (Epicentre & Phil Urry Rework)
51 Seismic Waves - 'Shishen'
52 Definite Grooves feat. Angie Brown - 'Nobody Loves You' (Epicentre's Mindsweeper Mix)
53 Seismic Waves - 'Trojan Horse'
54 A Me B - 'Outcast' (Epicentre's Tombstone Remix)
55 Fifth Avenue feat. Frances Wood - 'Feel With Me' (Epicentre Remix)
56 Carl Shawn & Brian Kidd - 'Everyday Everynight' (Seismic Waves Remix)
57 Carl Shawn & Brian Kidd - 'Everyday Everynight' (Phil Urry & Epicentre Remix)
58 Epicentre feat. Kat Sax - 'Piano's Promise'
59 Epicentre - 'Supernova Sun' (Darren L Remix)
60 Epicentre - 'Supernova Sun' (Phlurry Remix)
61 Leftfield - 'Song of Life' (Epicentre's Golden Ticket Mix)
62 The Rainband - 'Rise Again' (Epicentre Remix)
63 Mono Life - 'The Mono Sound' (Epicentre Remix)
64 BT feat. Christian Burns - 'Paralyzed' (Epicentre's Static Shock Mix)
65 Brothers Love Dubs - 'The Mighty Ming' (Epicentre's Golden Ticket Mix)
65 Sunscreem - 'Love U More' (Epicentre's Golden Ticket Mix)